Our Office Manager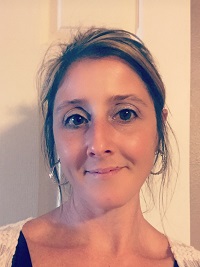 Sarah Wilmsmeyer graduated from McKendree Univeristy with a double Bachelors in Business and Accounting, as well as a minor in Marketing.
Sarah has a strong passion for patient care and satisfaction and is excited to be a part of our team. She recently joined our practice with over 15 years of managerial experience.
Sarah is a mother of three children and spends her spare time with her family.
Patient Information
We want to make your first visit to our office as comfortable as possible. Our staff is knowledgeable and helpful and will provide the best care for you. To help us serve you better, we request that you bring the following items:
Patient's insurance card
List of current prescriptions and/or over-the-counter medication, including dose and frequency
Information about patient's medical and surgical history
Recent test results, x-rays, or relevant records- If you do not have copies, please have your Primary Care doctor fax it to 618-355-0881
Patient Forms
You will need Adobe Reader to view/printout, click here to download.
Resources
National Institute of Diabetes and Digestive and Kidney Diseases
www.niddk.nih.gov
This government site contains patient information on many digestive disorders as well as linkages to other digestive disease sites.
Crohn's and Colitis Foundation of America
www.ccfa.org
This site provides extensive information for patients with Crohn's disease and ulcerative colitis.
American Liver Foundation
www.liverfoundation.org/
This site provides a great deal of information on almost every liver condition.
Celiac.com
www.celiac.com/
This site provides education about this Celiac disease along with information about special dietary needs.
Payment information:
Vasantha Pai, MD , is a provider for Medicare and most major insurance plans, and provides insurance billing. You are responsible for co-payments, deductibles or charges that are not covered by your insurance. If you have questions regarding billing or which insurance plans we accept, please contact us. Questions regarding insurance coverage and benefits should be directed to your employer or insurance company.

We accept cash, personal checks and major credit cards.